Probes in four different sensor technologies are available
Guide for Probes
Potentiometrical, magnetical and optical probes
Probes detect linear travels with a probe head that is screwed to a push rod of a displacement sensor. They are used for direct mechanical scanning of surface structures or as precision limit switches. For these tasks, probes with or without spring return are available and detect travels with an accuracy class of 1 µm and above.
Mechanical travels from 1.3 mm up to 200 mm with potentiometric, optoelectronic or magnetic (inductive or Hall-based) sensor technologies are available. Each measuring system has its own advantages depending on the respective application. Often an individual adjustment is necessary for demanding applications.
MEGATRON is your partner for the individual product optimization exactly tailored to your application. Our claim is to produce the functionally and economically best result. With high delivery reliability and assured quality products, we focus on long-term partnerships and accompany you throughout the entire lifespan of your application.
---
---
A probe is a displacement sensor that detects linear travels. It has a thread at one end of the push rod on which a probe head is screwed. With this probe, objects are mechanically "scanned" to determine the surface structure (thickness, height, depth). As a rule, a displacement sensor with spring return is used for this purpose. The spring presses the push rod together with the probe head against the object. Depending on the application, the position can thus be conveniently detected, e.g. for different heights or depths on a surface. For the mechanics and sensors of the measuring unit, this means: If the level on the object surface changes, the push rod is moved in the respective direction. This mechanical movement is "transmitted" from the push rod to a sensor element and converted into electrical signals.
---
We offer our probes with the following sensor technologies:
Linear potentiometer probes
Inductive LVDT probes
Incremental probes
Hall effect linear sensor probes
Depending on the technology used, the transducers supply analogue, absolute or incremental signals. For processing of the analogue signals, our IMA2-R measuring amplifiers for potentiometric and IMA2-LVDT for inductive sensors are available.
Inductive transducers can be used to determine both very small and precise measured values. In addition, these sensors are particularly suitable for use in adverse environmental conditions. We offer products with high IP protection, for high atmospheric pressure and for high temperature ranges.
The incremental displacement sensors with optoelectronic sensor technology measure virtually a real displacement. This is achieved by means of a glass measuring rod, which offers an extremely precisely manufactured line grating and thus achieves an accuracy of up to 1 µm. They are ideally suited for applications in measurement technology.
Our linear potentiometers are our all-rounders. In the sense that they are used whenever the application allows it. They offer the advantages of potentiometric technology and are available in a wide range of variants.
---
Actuating force and spring rate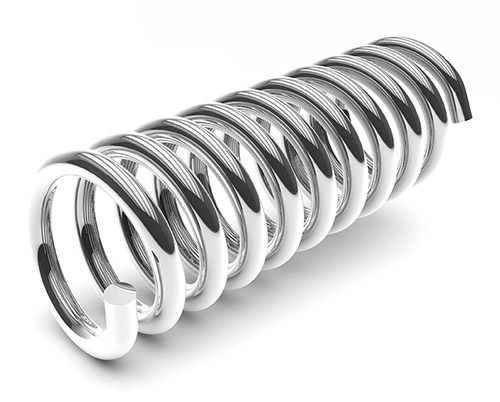 The actuating force for probes with push rod spring return is determined at room temperature. A spring is a mechanical component whose properties can change depending on the ambient temperature and frequency of use.
It is often necessary to adjust the actuating force to the ambient conditions. In such cases, we offer the possibility of product optimization and adjust the actuating force or the spring rate.
A note at this point: Please do not expose the probe to any mechanical shocks, because it may suffer mechanical damage. For example, do not allow retract uncontrollably.
---
For the mounting there are e.g. mounting blocks or clamping flanges. For length compensation between our LVDT sensors and the surface to be measured we also have core extensions in our program. Probes should be mounted at right angles to the measuring base plate or surface. MSO and MSV series sensors should be mounted on a flat surface.
Scroll