Typical applications:
Encoders and manual adjusters for operating high quality signal generators and RF instruments
Joysticks for fine positioning of measuring instruments
Miniature displacement transducers in press-in depth measurement devices
Instrumentation applications
Close
Optoelectronic encoder MRB
For the operation of mobile ultrasonic materials testing equipment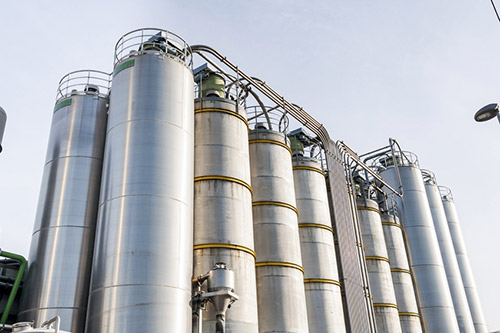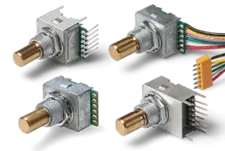 The rotary knob's snap-in mechanism means that the setting can be changed easily and accurately - both quickly and slowly
The spindle is sealed, making it suitable for outdoor use
MRS
One of the most important techniques for analysing (raw) materials is the use of ultrasonic instruments. They are used, for example, to check the quality of welds or to detect corrosion on fuel tanks. Our optoelectronic encoders, part of the MRB range, act as critical control devices in the instruments used for such tasks. They implement menu control functions and also allow the user to adjust the depth of measurement. The rotary knobs on the encoders support both incremental and fast selection modes. In either case, the knob snaps back into place for the next setting. As this mobile unit will be used outdoors, the encoder is fitted with an O-ring to seal the spindle. To allow mounting through the panel, we adjusted the length of the knob shaft. We also added a connector at the end of the cable to make servicing easier. As a result, this MEGATRON encoder facilitates intuitive operation of the measuring device.
Scroll