Typical applications:
Angle sensor for detecting the position of actuators (e.g. fertilizer distributor, seed roller)
Joystick for machine control
Agriculture applications
Close
MBX ultra flat linear sensor
The ideal feedback component for electric drives in mobile seed drills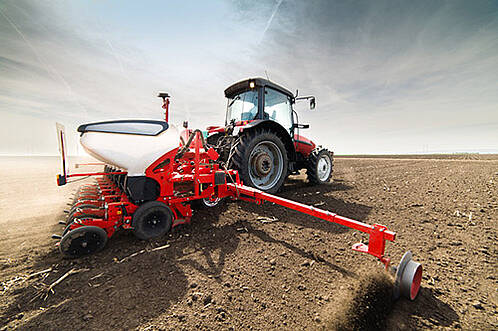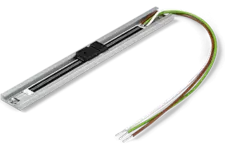 The flattest linear sensor of its kind – perfect for applications with limited installation space
An optimized drag contact actuator helps to further save space
Linear sensor MBX
Actuator drives are used to control the precise metering and distribution of seed or fertilizer on seed drills. A sensor ensures accurate positioning of the seed drive. It detects the longitudinal movement of the spindle nut and sends position feedback information. It also monitors the amount of seed or fertilizer being fed into the machine as a function of the vehicle's speed. The extremely tight installation space under the drive spindle makes it very difficult to integrate a sensor with high precision. MEGATRON's potentiometric linear sensor, part of the MBX product range, is one of the slimmest potentiometric linear sensors on the market and is therefore ideally suited to this task. For a customer-specific application, MEGATRON has also further optimized the drag contact actuator - which is used to determine the position of the potentiometric linear sensor - to make the solution even more compact. Positioning linear drives in applications with very limited installation space requires potentiometric linear sensors, which are part of MEGATRON's MBX product range.
Scroll