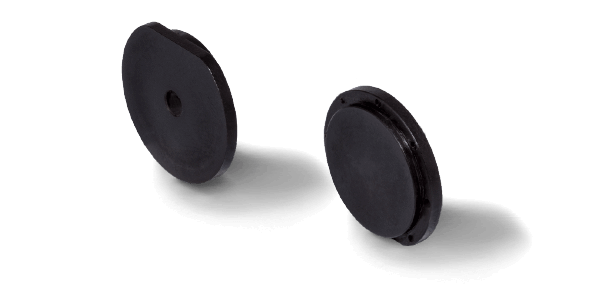 Magnet MAG18
Polymer-bonded encoder magnet, perfect for Hall encoders, for zero-point alignment during installation.
Polymer-bonded magnet
Perfect for Hall Effect kit encoders
For example, for MEGATRON series HTx25K
Flattening for alignment of the magnetic field in the application
Diameter 18 mm
Product description: Magnet MAG18
The polymer-bonded magnets MAG18 allow the magnetic field to be aligned relative to a magnetic kit coder. This means that the zero position for absolute value encoders and the position of the Z pulse for incremental encoders in the application can already be defined during assembly. Thus, there is no need to adjust the encoder or the magnet during installation.